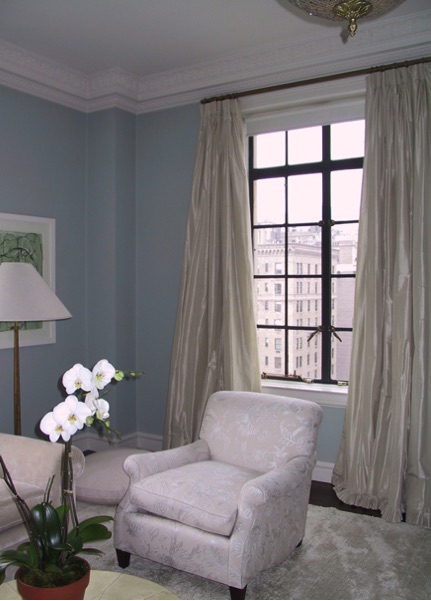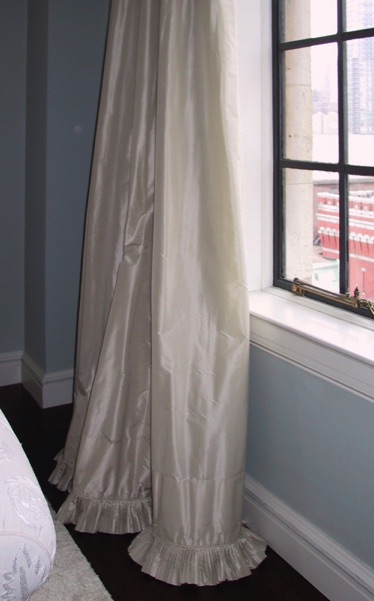 Create Silk Taffeta Pleated Curtains with an exciting finish to the bottom a crystal pleated matching ruffle.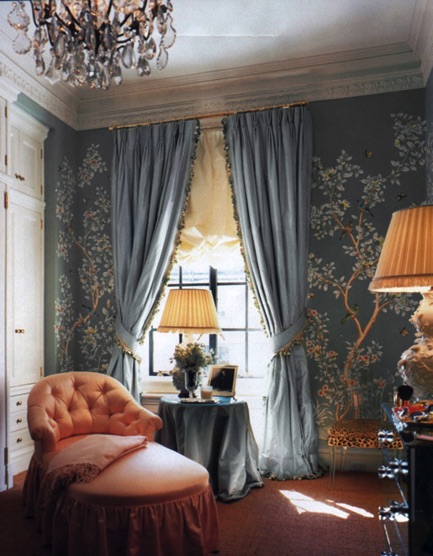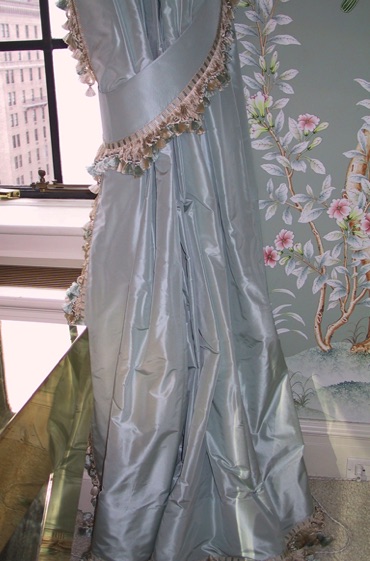 For the Ultimate Feminine Dressing Room, create Silk Taffeta Curtains with Pleated Headings, Custom Silk Fringe and Shaped Tie Backs. Create a Silk Taffeta Balloon Shade and place behind the curtains.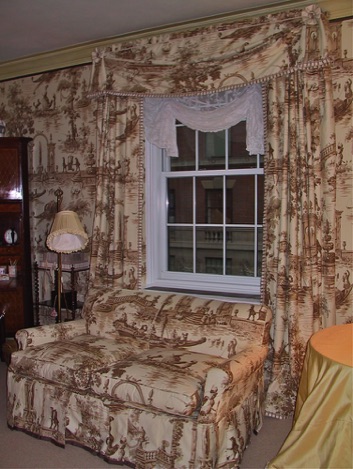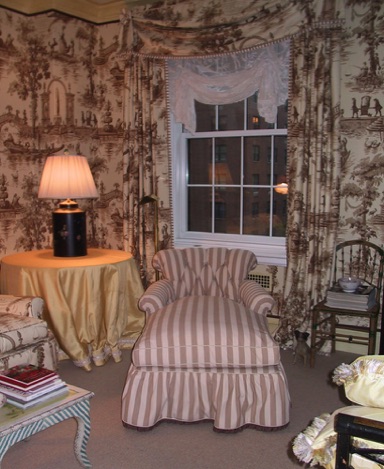 Projects: A Traditional Room in Toile Chintz. Create most everything in the room…. The Trimmed Pleated Curtains, the Swaged Valances with Matching Fabric Rosettes, Slip
Covered Sofa, Round Table Skirt, and Re-upholstered Striped Chaise.