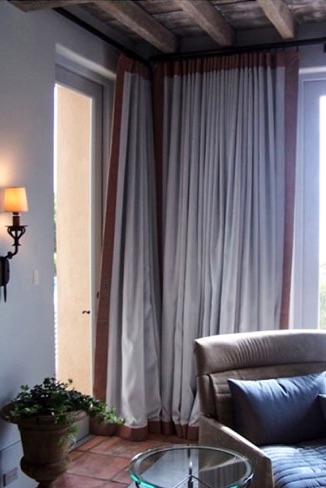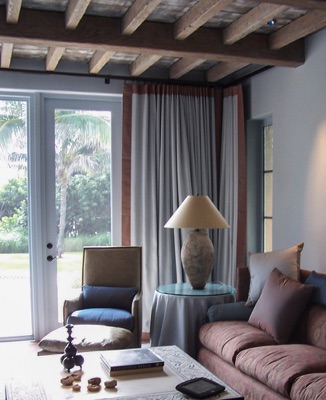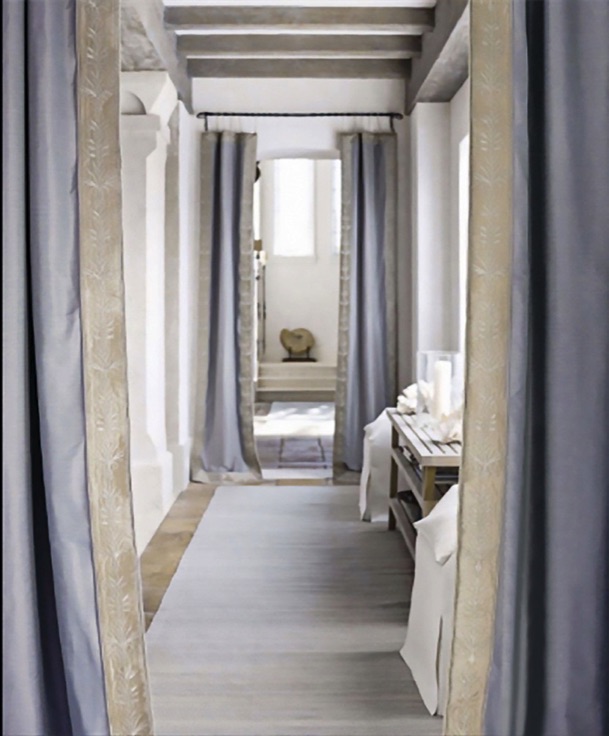 Designer: Ivan Chatman & John Saladino
Create Two Pairs of Double Sided Curtains, to invite you in to a magnificent entrance off a cool courtyard. The curtains are made to look identical on both sides with richly embellished flat gold woven braid, edged in gold rope trim and larger rope forming the loops to hang over a custom iron rod by Norman Campbell.
Project: Construct Draperies with Contrasting Borders on All Sides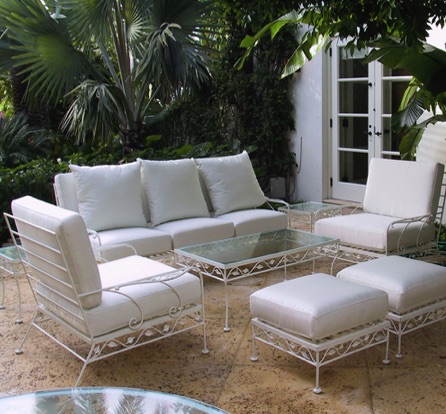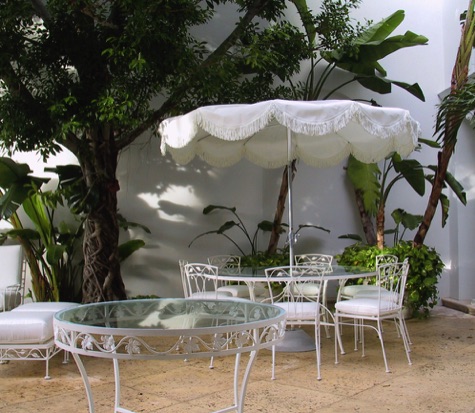 Create Comfortable Beautiful Pieces for outdoor metal furniture in white Sunbrella with thick twisted fringe. The Cushion Covers had self welts and zippers with tabs to attach to the furniture. The Umbrella was created with extra fringe and deep scallops. The swinging sofa had a Collapsible Cover with more scallops and fringe.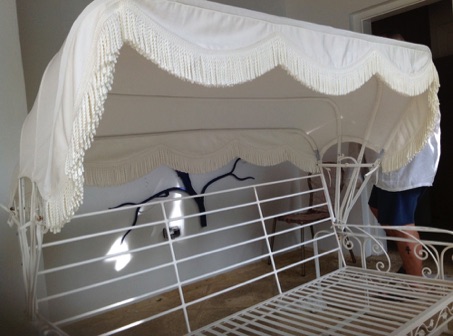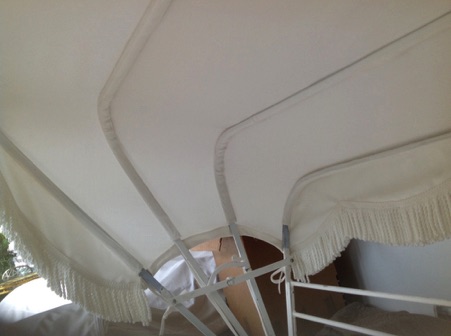 Curtains Wall-to-Wall framed with large contrasting borders.