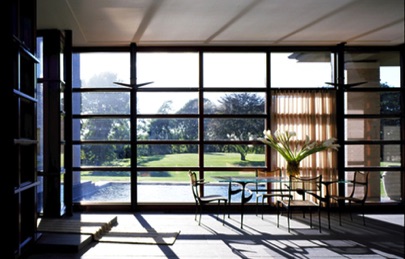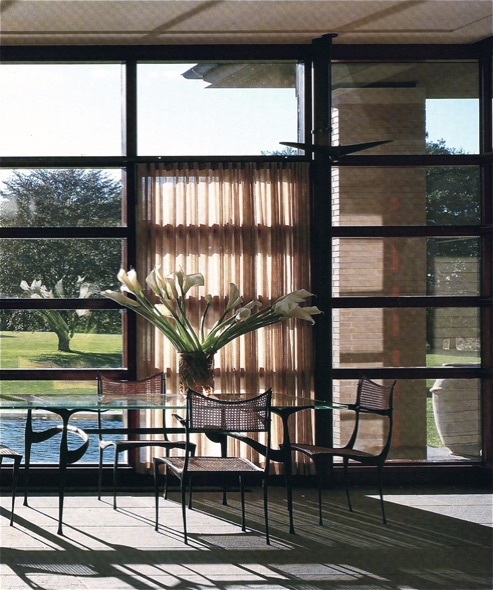 Create a Sun Curtain. This was the perfect answer for someone who doesn't want too much curtain. The sheer linen curtain had small hooks that could easily be moved along a bronze track to be in just the right position to control the sun.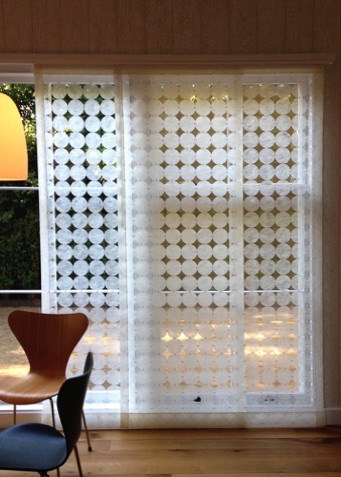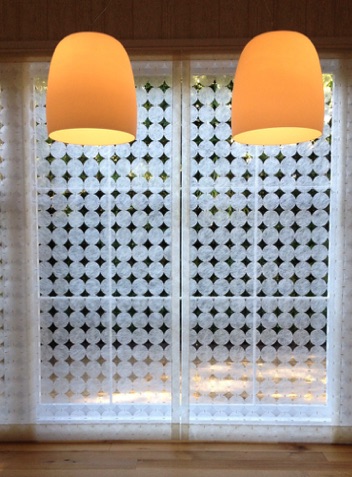 Designer: Franklin Salasky
Create Moveable Panels for Sliding Glass Doors. Using a laser cut circle felted fabric, we bordered it in matching plain fabric to add stability and provide areas for weight bars and hidden velcro. The result was playful, useful, unexpected, with the light dancing to big circle patterns.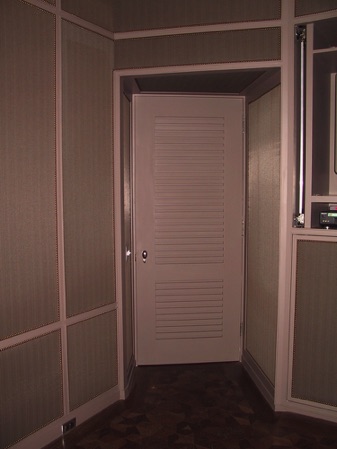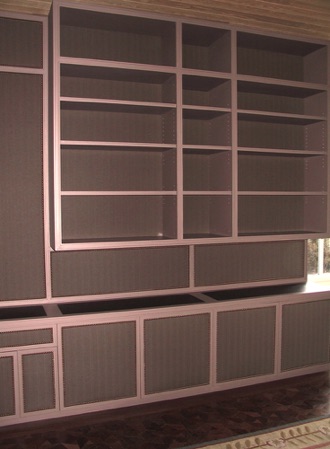 Designer: Franklin Salasky
Create a Completely Paneled Library, in lighted padded horsehair with antique brass nail heads. In collaboration with the cabinet maker, we upholstered the framed wall panels, doors, inside of shelves, everything in the room. It was a spectacular approach to unify all the various spaces in a spectacular private Library.