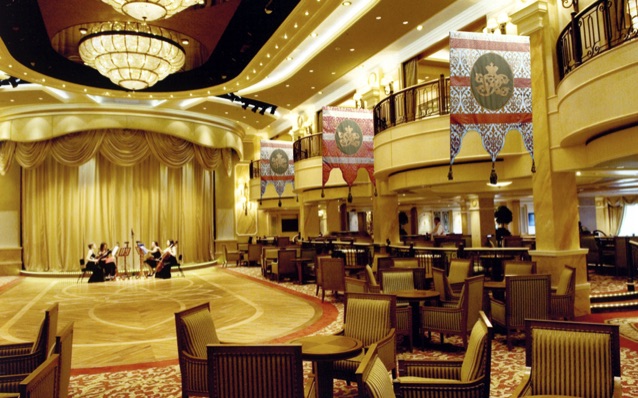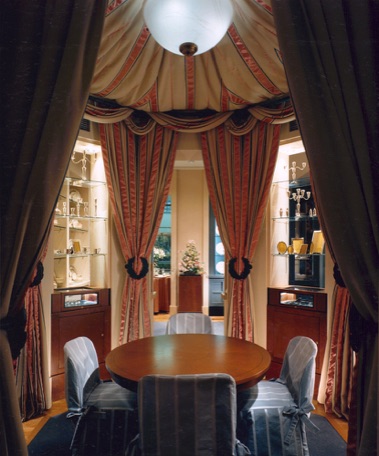 Cunard Lines, Queen Victoria Grand Ballroom. Create Banners for the various parties
on board the ship. Cut, sew and construct screen printed banners designed by Rebecca Graves.
Queen Victoria, Cunard Lines
Architect: Michael Graves and FTL
Lenox China Showroom. Create Tented Ceiling, Curtains, and Swags. The project started with making the striped fabric with ribbons sewn to a plain ground. The stripe placement was designed for their ultimate locations.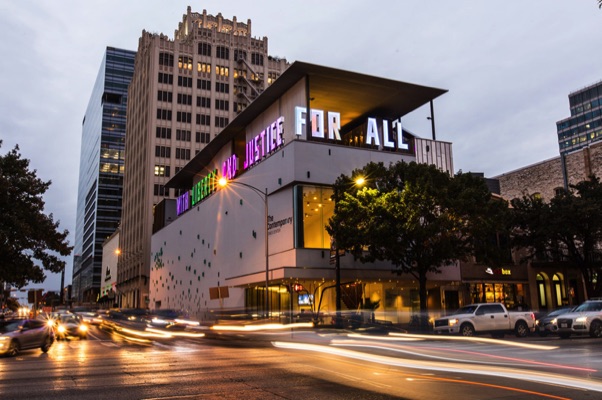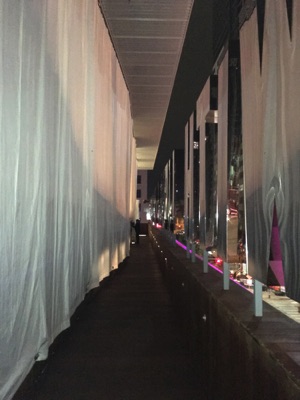 The Contemporary Austin, Jones Center, Moody Rooftop. Create 250 linear feet of Curtains 22 feet tall. The Curtains were constructed of translucent outdoor fabric by Sefar. These were sewn with reinforced seams and hems and hung from a track with large wheel carriers. LTL Architects Paul Lewis and Michael Schissel designed this rooftop event space for the downtown Austin art museum. When the curtains are closed, the rooftop is enclosed.