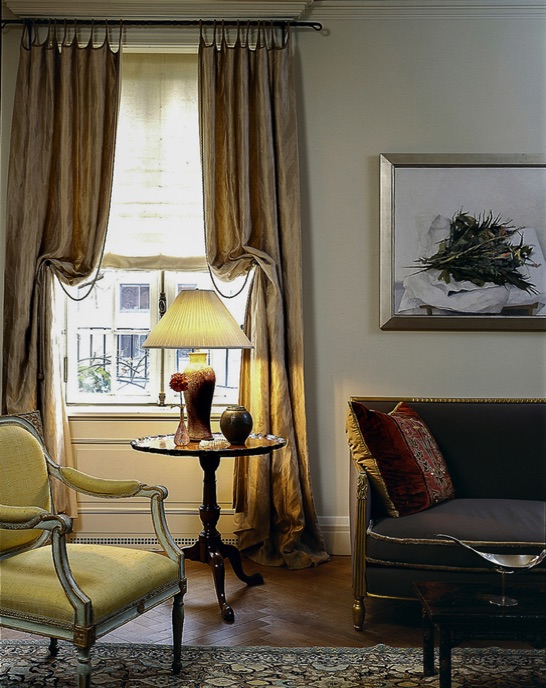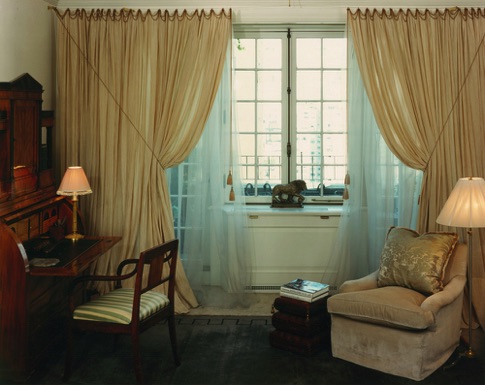 Projects: Create Living Room Curtains, lined and interlined, cut with a scalloped top. The leading
edges are trimmed with hand sewn antique braid. The braid forms the loops that hang from
a custom Norman Campbell rod. Create a linen Roman Shade to hang behind.
Project: Create Two Pairs of Curtains that are joined together at the top. The
first layer is a permanently pleated fabric, and the second layer is a
sheer organza. They are scalloped and sewn together with a
matching binding. They are completed with antique gold cord which
has a hand sewn knots and hooks, to hang off a tension wire.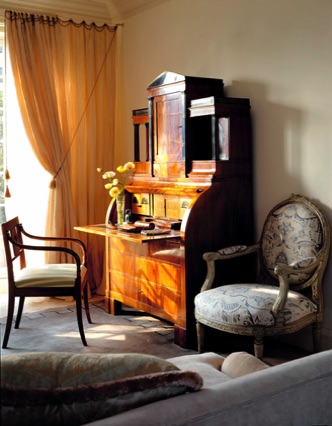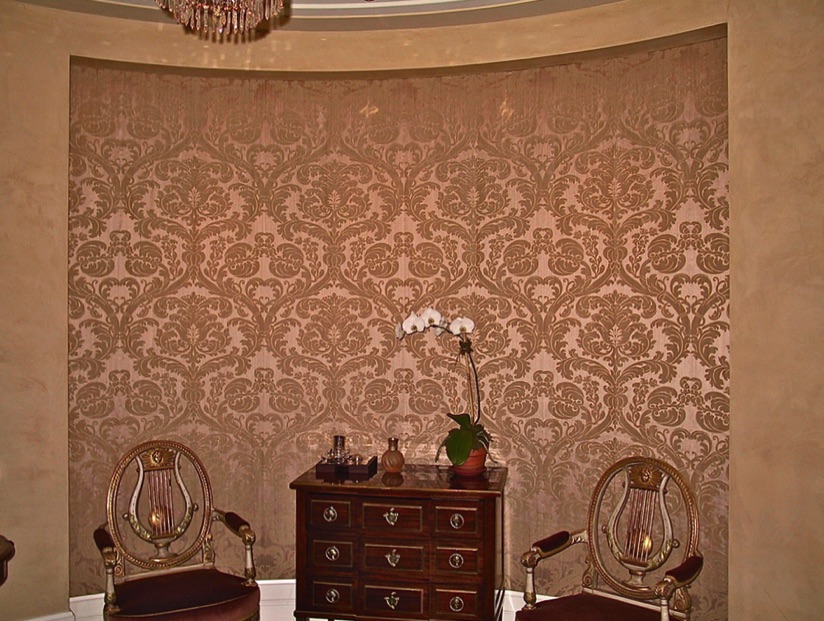 Designer: Franklin Salasky
Project: Create Wall Upholstery in a Foyer Alcove..the Old Fashioned Way, and on a Curve and Blind Tacked. The wall is framed with lattice and lightly
padded. The fabric is matched and sewn together. It is stretched over the wall,curled over more lattice and pin gunned into place.