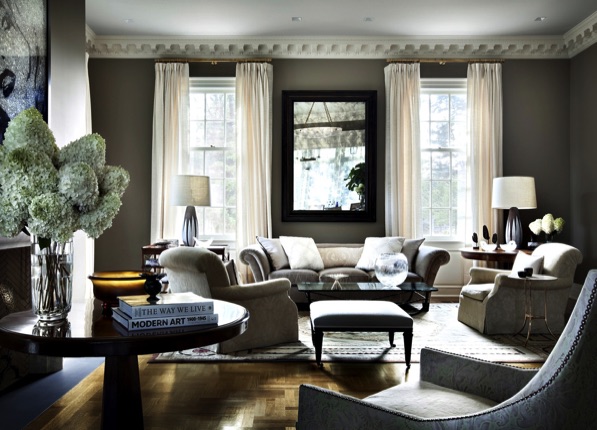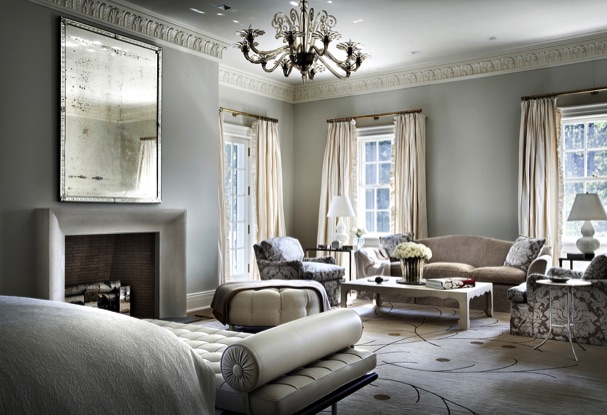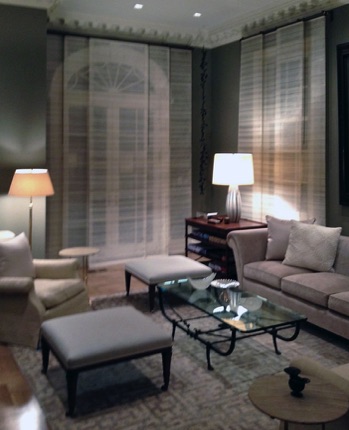 Designer: Victoria Borus, Franklin Salasky
Designer: Victoria Borus, Franklin Salasky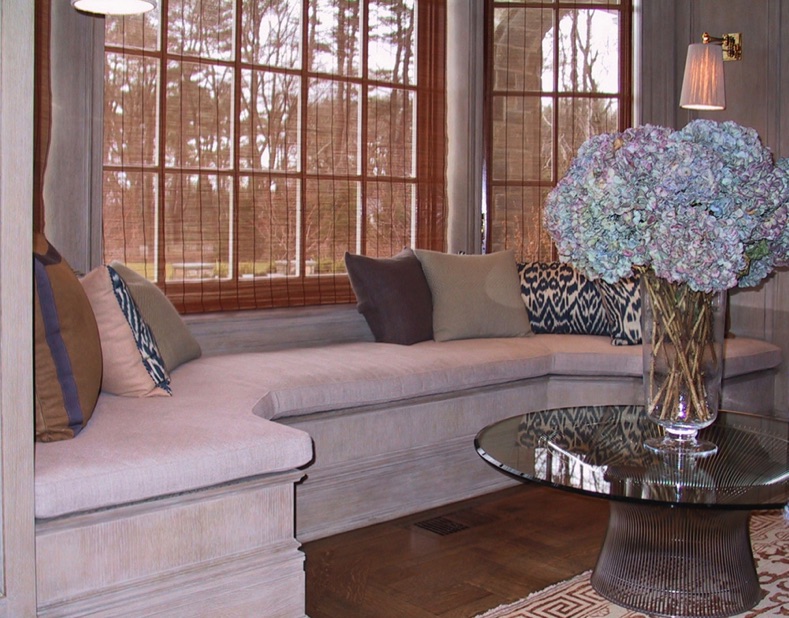 Designers: Victoria Borus, Franklin Salasky
Create Pleated Linen Curtains for a large living room.
Create a Shirred and Pleated Balloon Shade with a crystal pleated ruffle. This shade is made to co-ordinate with the curtains in the next bedroom.
Create Pleated Curtains with Crystal Pleated Ruffles on the edges.
Create Panels from Sheer Handwoven Conrad fabric. The panels are trimmed with grosgrain on the edges, and weighted bottoms. They hang over small bronze rods that move easily from side to side.
Create a Single Banquette Cushion that faithfully conforms to the shaped base. Create an assortment of Decorative Pillows.