Use Beautiful, Unexpected Fabrics It a Comfortable Sitting Room. The Wall Upholstery is wool/alpaca, soft, luxurious and quiet. It is blind tacked to stretch around moldings and fireplaces without trim. The Pleated Curtains are unlined burlap with velvet edging.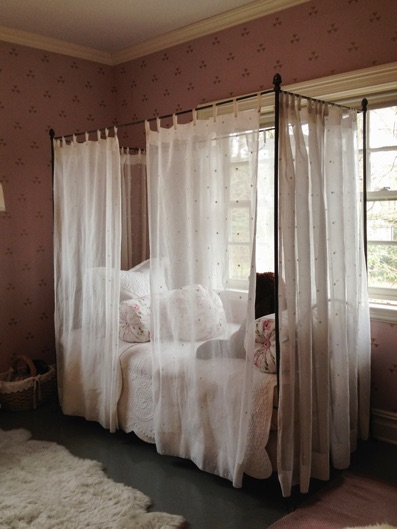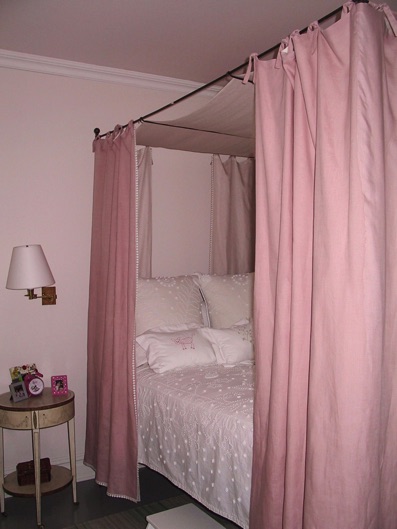 Create Bed Hangs for a Metal Canopy Bed. It is shown it two different incarnations.On the left, create Sheer Embroidered Curtains with button tabs. On the right, create Double Curtains with a delicate trim and self fabric ties.
Projects: Create a Silk Velvet Throw with antique
tassels.
Projects: Create Linen Banquette Cushions,
Bolsters, Pillows, and Trimmed Roman
Shades
Projects: Create Silk Pillows with tiny moss fringe,
and Pleated Curtains