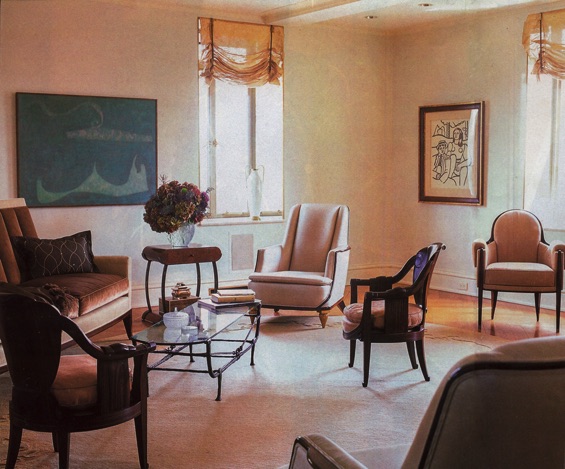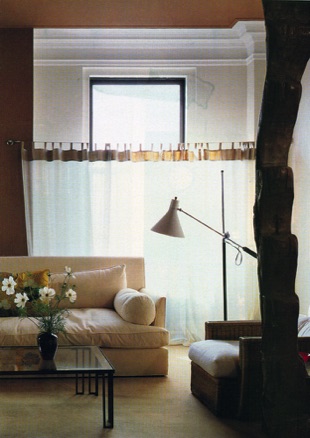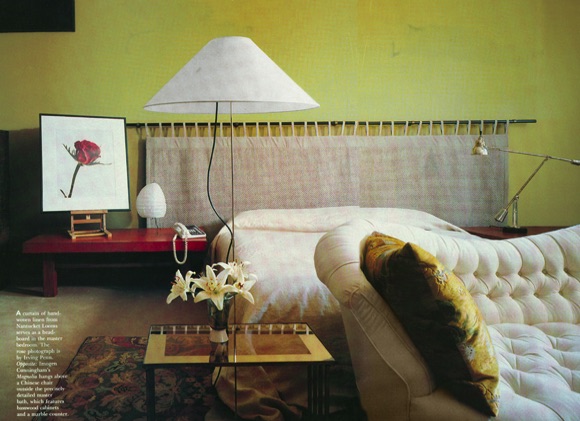 Project: Unusual Sizes and Materials. Create a Sheer Linen Curtain with a contrast linen border with Loops, and hang it from a tension wire, not confined by window dimensions.
Create a Headboard from a hand woven Sam Kasten rug fabric. Bind it with linen fabric and loops and hang from an iron rod, like a tapestry.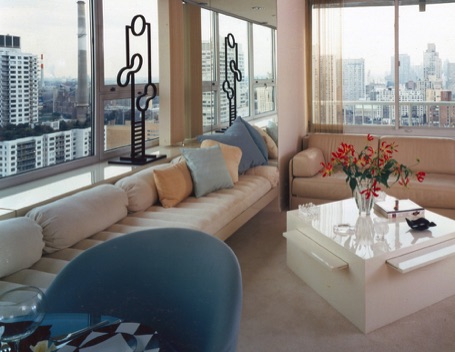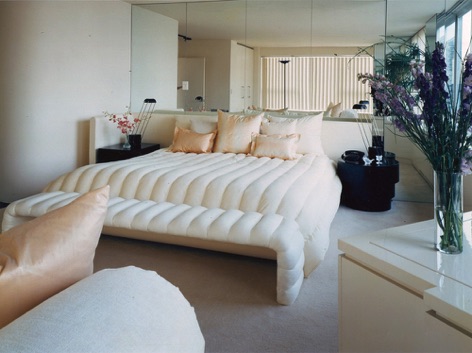 Designer: Michael Braverman
Interior Design: Sal LaRosa
Project: Playful, Individual, Updated Take on a Swaged Valance. The location was two rooms in a beautiful tower wit extraordinary views of the city. Create Couture Window
Sculpture in a copper/silk fabric held with antique copper cord.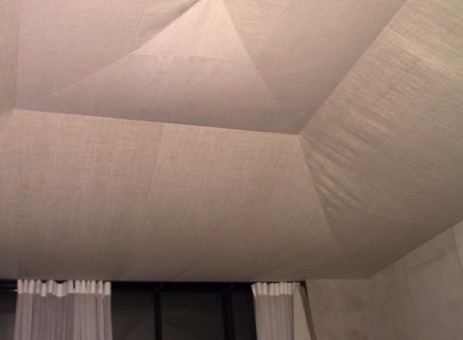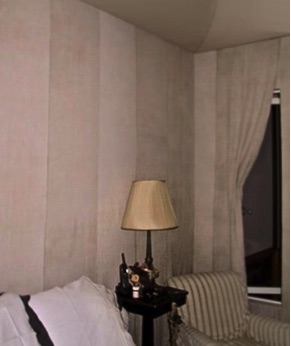 Project: For a few years, the client/designer had been collecting hand loomed, hand spun flax and linen panels. Each had their own character. The project: put them all together in a way to respect each and every piece, creating the walls of a tented bedroom, overlapping them so that the selvedges were
visible. Attach them to a tented ceiling. Make sheer curtains so that the tent sides could be drawn open at the windows.
Furniture Design: Sal LaRosa
Project: Integrate the rooms of a small, but beautifully appointed apartment. The fabric was sewn in channels, and then down was blown in. The amount could be adjusted
for the use and the location. Create the Bedspread and the Matching Bench for the bedroom, and Banquette, Bolsters, and Pillows for the living room.